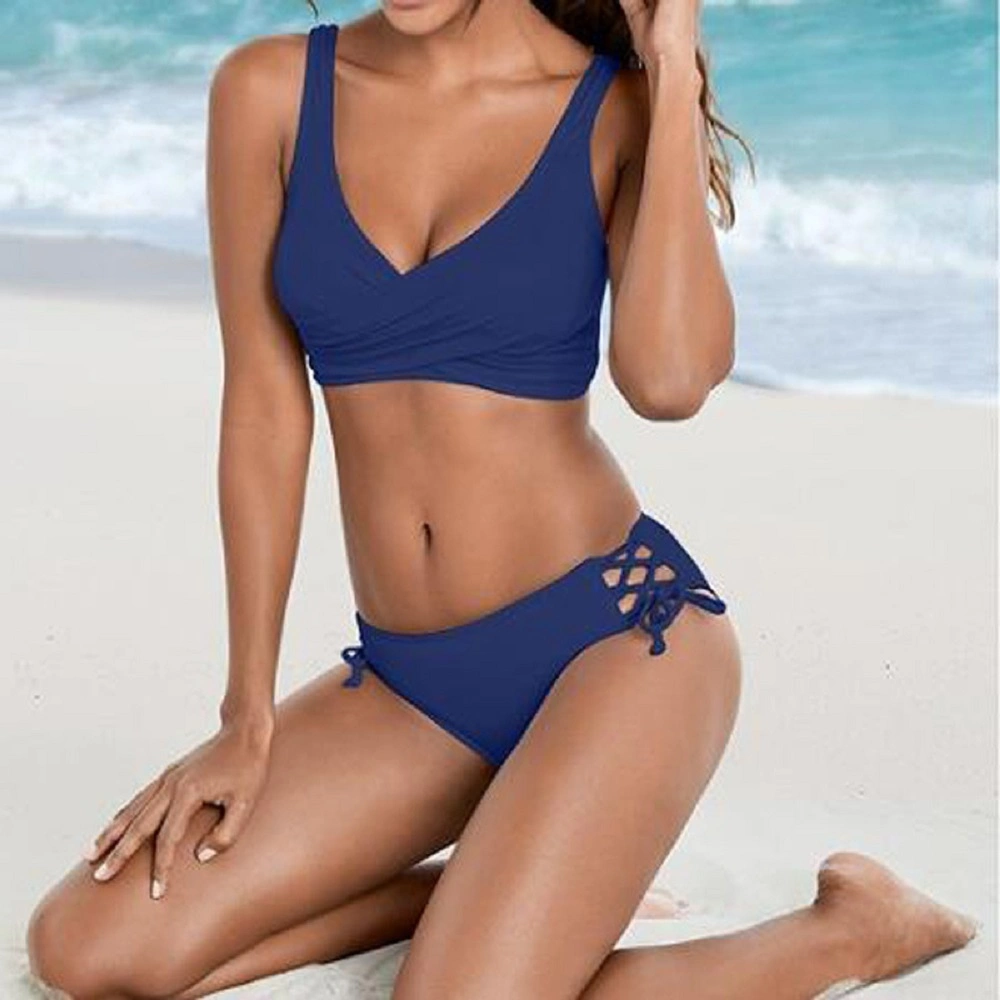 Bathing suit for women,solid color two pieces bikini set.Two pieces swimsuits with removable push up padded,bathing suit can modified perfect chest,bathing suit adjustable thin shoulder straps and back hooks closure convenient to make a adjustment for this swimsuits.Bikini bottom is low waist design,bikini high cut also helps modify your figure.Bathing suit bikini with vibrant colors and great fit,bikini will be adored by all.Just wear this beachwear and show your glamour.A flattering swimsuits.
Bathing suits 2 piece,sexy bikini set.Sexy and cute swimsuit top has the triangular cut design.bathing suit has two adjustable shoulder straps and a back hooks closure which give swimsuit lift and security.Swimsuit boasts padded cups for this swimsuits.Bathing suit full lined design super soft and no risk of see through for this bikini set.The bikini set for women has snug elastic Lifts the girls and brings them closer together.Such a flattering swim suit.You'll go bananas for this swimsuit.
Swimsuits for women.The bathing suit triangle bottom is low waist design.Brazilian thong swimwears cheeky bottom cut and bikini bottom modest coverage is sure to enhance the look and shape of your butt.This swimsuits reveal your assets with tantalizing cut details.This swimsuits is especially sexy for curvy.These bikini bottoms work perfectly alongside any bikini top.Bikini Bottoms are perfect for women.it's a high stretchy swimsuit,bathing suit super soft.It's a fun and flirty bikini.
Women's bikini set,what a flattering swimsuit.This two piece bikini bathing suit swimsuit made of high quality fabrics nylon and polyester.Swimsuit super comfortable,bathing suit can direct contact to skin.The bathing suit swimwear ribbed knitted design adding fashion to swimsuits.Bikini set so sexy.This bikini is highly recommended for women who are extra active on the beach,swimming pool,party,etc.Unique Swimsuit will have you become the focus in the eyes of a group of people.